Unlimited access to ALL our practical intelligence
We want to develop and deliver the best solutions to livestock producers. Our e-Library empowers your employees, distributors and customers with profound practical intelligence. Perfect for internal training and onboarding of employees. And a great knowledge and learning solution to help improve your customers' performance.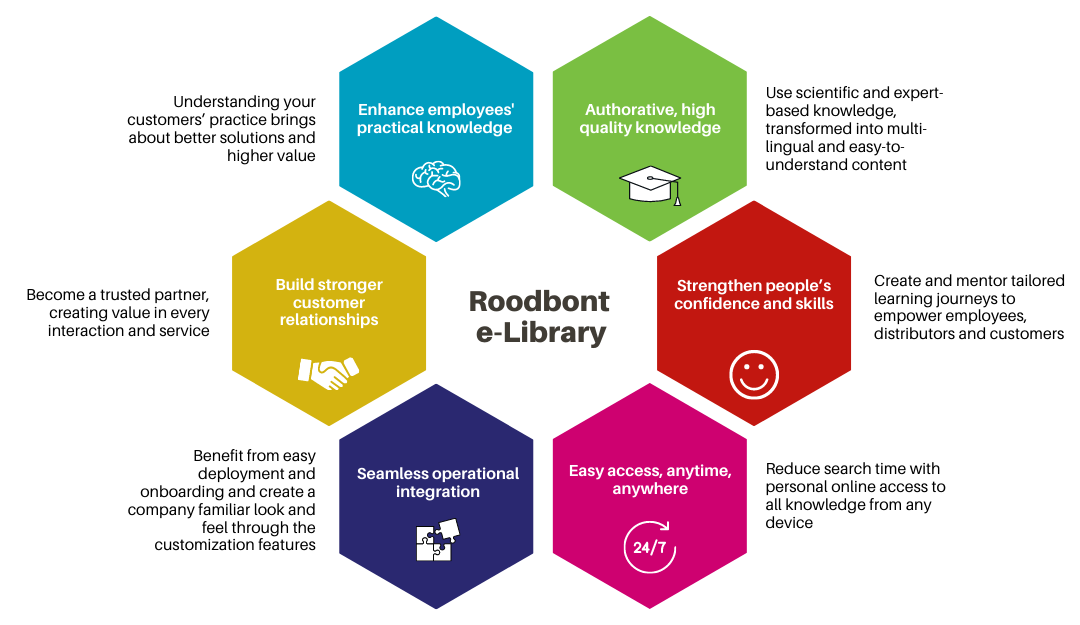 Save time and money: all practical knowledge in one place
Roodbont Publishers, renowned for its excellent transformation of expert agricultural knowledge into practical intelligence, now offers you the opportunity to provide your employees, distributors and customers with unlimited online access to ALL its content in an annual e-Library subscription.
Your employees don't have to lose valuable time anymore, searching for relevant and authoritative information to better comprehend livestock producers' daily challenges.
Neither should you spend any more time and money developing valuable learning tools to train your employees or customers. The e-Library offers it all in one place at an attractive annual fee per user.
The e-Library contains all livestock Signals content, including online reference books, checkbooks, posters and e-learning tools. In all available languages. You decide which sectors are relevant for you, but you can have access to them all if you want.
What you get
A catalogue presenting all the content (dairy, pigs, poultry)

Online books, posters and e-learning in all available languages

E-learning courses to support internal training and customer training

Tool to assess users' level of knowledge

Option to make training groups and include a company mentor to follow use and progression

Option to add your company look and feel to the platform
What you pay
Access all our online content, at a fixed price per user per year. A huge price advantage for you, as the value of all this content exceeds € 11,000 would you buy all the products separately. Not to mention the convenience your employees will have from an online subscription!
The value of the content exceeds €11,000, would you buy all the products separately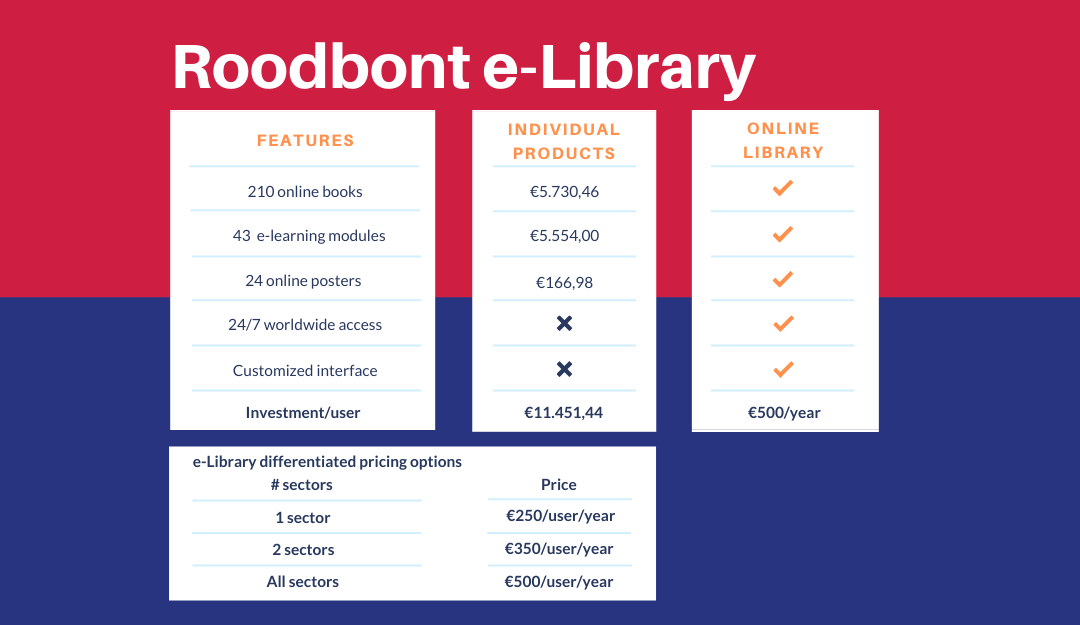 Our purpose
We are on a mission to help the agricultural sector become more productive and sustainable with practical intelligence;

We are increasingly being requested to provide access to our practical intelligence online;

We want to make this attractive and affordable for a large group of professionals worldwide.
Our strategy
We provide a comprehensive platform where users can freely select and use their relevant and favorite content;
We can customize this platform to your company look and feel and seamlessly connect it to existing technical infrastructures;
We can add company based knowledge products in the same platform if desired;
We update the content frequently with new online products, versions and languages.
Request your free demo here
Please complete this form and we will contact you as soon as possible.